New Offering!
Musselshell River Property
Melstone, Montana
410 +/- Deeded Acres

15 miles North of Melstone

30 +/- Acres Irrigable along the River 
40 +/- Acres Irrigable on the Bench

Musselshell River with Catfish,
Walleye, and Bass Fishing 

Mule Deer, Whitetail Deer, Antelope, and Upland Birds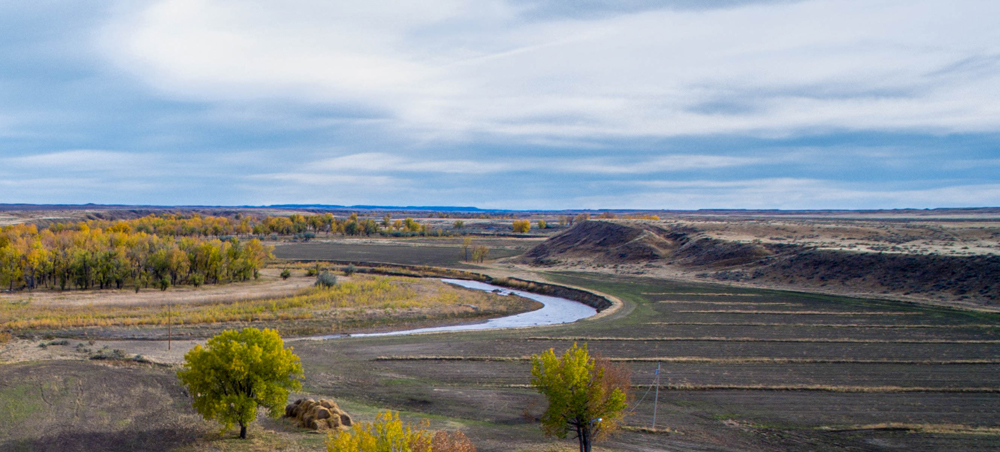 Location:
This property is 15 miles north of Melstone. From Melstone the access is about half two lane paved road and the about half by Mosby Rd 500 (improved county gravel road). Melstone has a population of about 140 and there is a K-12 school system. Also the property is about 95 miles to the north of Billings.
Property Size:
The department of revenue indicates the ranch contains 410 +/- deeded acres. Over 150 acres have been tilled up on the "Bench" and about 20 acres have been tilled along the river with the balance is native range. Wildlife numbers would increase with small grains, improved grasses, alfalfa, and sainfoin plantings.
Water:
Property has Musselshell River through portions along the east end of the property. The river and a reservoir are sources of water for livestock and wildlife. The Musselshell is also a source of warm water fishing. There are water rights filed for stock water and irrigation. Contact our office for water rights filed with DNRC.

Hunting, Fishing, & Wildlife:
Mule Deer, Whitetail Deer, Antelope, and Upland Game Birds (Wild Turkey, Hungarian Par-tridge, Sharptail Grouse, and Pheasants) have been on the property and in the area. Other wildlife in the area include Prairie Dogs, Doves, Canadian Geese, Various kinds of Ducks, Swans, and Pelicans.
The Musselshell River fishing species include Catfish, Walleye, Big & Small Mouth Bass, and Bullheads. Deer Elk and Lion: Hunting District 530 (west side of River); Deer Elk and Lion – Hunting District 701 (east side of River)
Improvements:
Most of the boundary fencing was completed about 14 years ago. Power is nearby the north boundary.

Climate:
This property is in a 14 inch precipitation zone with about a 115 day growing season. This is a moderate area for snowfall and temperature during the winter months.

Comments:
The subject is conveniently located along an improved county road in a quiet remote area north of Melstone. Property has native range pastures, dry cropland on the benches, and meadows skirted with Cottonwoods and River Frontage.

Price: $500,000 cash.